How to Avoid UK Hospital Waiting Lists
December 2023 - 5 min read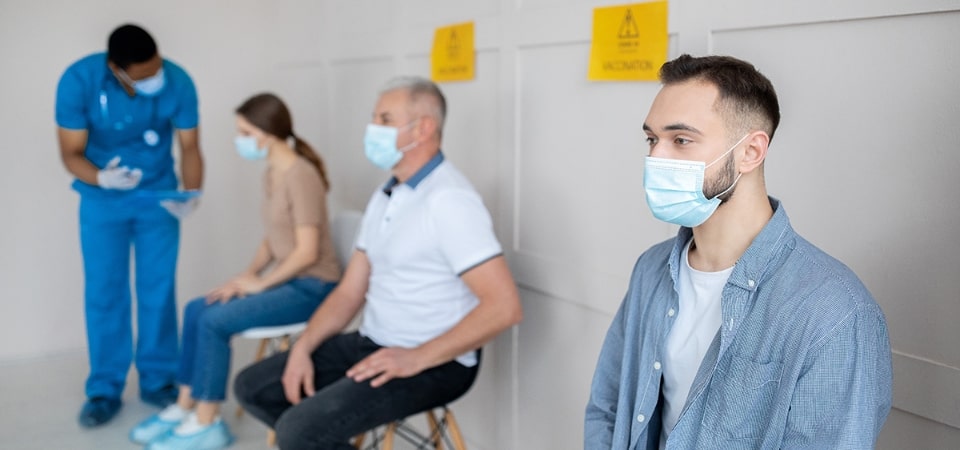 In the UK, NHS waiting lists just hit record levels, with a whopping 6.6 million people currently waiting for medical care (1)
With over 300,000 of these people having to wait more than 1 year (1) for treatment, it's no surprise savvy Brits are looking for a solution to this crisis.
Read on to find out the best way for no delay!..
Traditionally, the NHS has been funded by tax and National Insurance contributions from working people in the UK. Unfortunately, in recent years this hasn't been sufficient to prevent waiting lists rising.
Most fair people would probably be happy to contribute more financially to the NHS if it meant services could be improved. Sadly there is no practical way to do this.
However, it is possible to take matters into our own hands and completely avoid NHS waiting lists by choosing a private health insurance plan.
5 Private Health Insurance Benefits
Faster access to care - Skip NHS waiting lists.

Private rooms - With health insurance you get private, not shared facilities.

Wider treatment options - Government budgets dictate treatments the NHS provides. Often, health insurance gives access to a wider range of medications and surgeries.

Limit disease progression - Faster treatments are commonly associated with better illness outcomes.

Peace of mind - No more worrying about healthcare. You know treatments are there when you need them.
Get your free quote
Click above, or here, to instantly check for free if you qualify!
Why does a healthy person need health insurance?
None of us know when we, or members of our family will become ill. Simply put, private health insurance protects your future.
We are already 'paying' for the NHS through tax and National Insurance deductions, but we are not seeing the level of services we would like in return.
Think of private health insurance as an additional monthly payment that provides you and your family with timely medical care when you need it. No more worries about waiting lists or not getting appointments!
What does private health insurance cover?
Private health insurance is designed to help cover the cost of your medical expenses. Plans are often adjusted to your own requirements but most include cover for:
Short-term illness
Acute illness
Disease
Injuries
Day-care surgery
In-patient surgery and tests
Interested to find out more? It's very easy to get a free, no-obligation private health insurance quote.
Start by selecting your age below:
Click any option above, or here, to instantly check for free if you qualify!
> The UK's Best Plans From £28 Per Month(2)
> The UK's Best Plans From £23 Per Month(3)
> The UK's Best Plans From £21 Per Month(4)
> The UK's Best Plans From Less Than £1 Per Day(5)